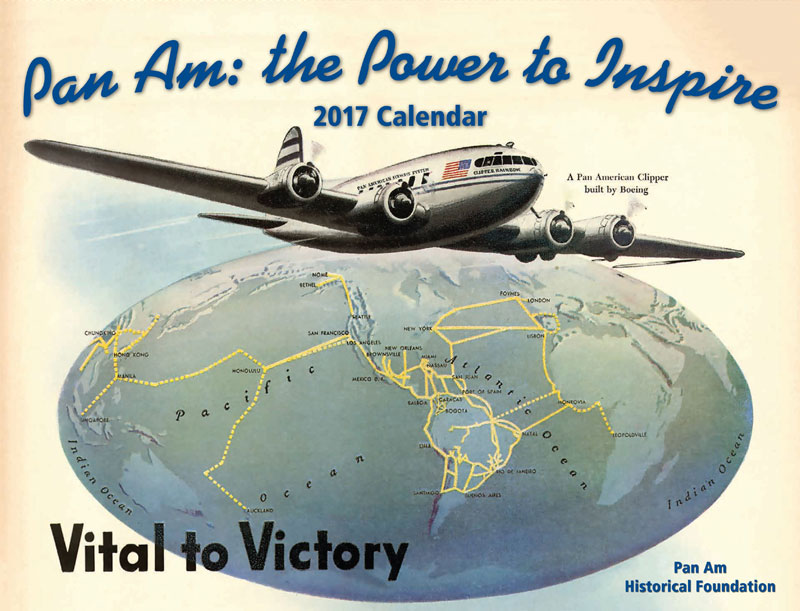 The PAHF 2017 Calendar
As a benefit of membership, you receive one 2017 PAHF calendar: "Pan Am: the Power to Inspire" and price breaks on additional orders.

We have curated some of the best efforts from decades of print advertising. Even after 2017 has come and gone, you'll want to keep this calendar, members and non-members alike.
Pan Am Historical Foundation
ATTN: Calendar Orders
1559-B Sloat Blvd. #144
San Francisco, CA 94132
Questions? Contact the membership office at
This email address is being protected from spambots. You need JavaScript enabled to view it.