$35 Per Book on orders of 4 or less.
PRICE BREAK: $30 Per Book on orders of 5 or more.
Free Domestic USA Shipping.
For International Locations Please Add $50 Per Book.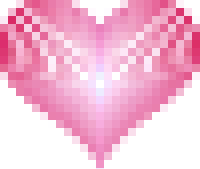 OR


Pan Am - Personal Tributes to a Global Aviation Pioneer is sure to become a favorite collector's item!
Purchase this commemorative book by Jeff Kriendler & James Patrick Baldwin celebrating the 90th anniversary of Pan Am's founding, for the Special Price of $35 on orders of 4 or less (Price Break at 5+ books = $30 each) with free shipping to domestic USA addresses. For International mailings there is an added charge of $50 for shipping.

The book contains over 80 essays on 284 pages in an over-size coffee table format with hard cover and dust jacket. Written by Pan Amers and friends of Pan Am about historic events during the 64 years of Pan Am's operations, the stories are illustrated with over 400 images including colorful posters, ads, rare baggage tags, timetables and other promotional materials.

ORDER ONLINE:
You can purchase the book directly online through PayPal.
ORDER BY MAIL:
Print out the PanAmBook 90 Mail-In Order Form (PDF) and send with credit card info OR your check payable to:
Pan Am Historical Foundation
c/o Jeff Kriendler
5600 Collins Ave #17N
Miami Beach,FL 33140
Inquiries? Call (303)-360-4286