Announcing the Pan Am Historical Foundation's 2019 Calendar:
"Juan Trippe's Clippers - A Personal Collection"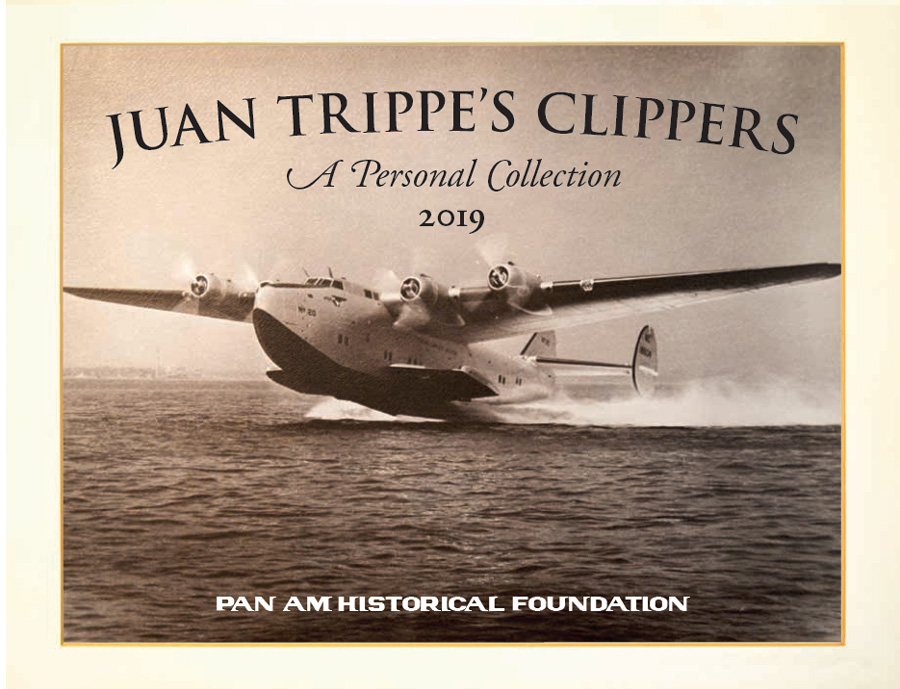 The 2019 annual wall calendar commemorates the 120th anniversary of Juan Terry Trippe's birth with a special retrospective of some of the "Clippers" that graced his own office wall, courtesy of PAHF Chairman Edward Trippe.
Tracing the amazing leaps in technology, in great measure due to Juan Trippe's vision and ability, the historic airplanes he proudly displayed were the tangible expression of his achievements.
The 2019 calendar features 12 historic aircraft presented in the order of their introduction into Pan Am service, along with quotes by and about Juan Trippe. As always, the calendar includes holiday reminders, plus revised annotations on Pan Am's and Juan Trippe's significant milestones throughout the company's 60+ years of stunning aviation triumphs. And there's plenty of room for easy writing to mark your calendar with personal notes!
Join the Pan Am Historical Foundation (or renew) & Receive a 2019 Calendar as a benefit of membership!
Order your calendars now! Great for gifts too!
$20 ea. with free domestic US shipping
Price break on order of 4 or more at $15 ea. with free domestic US shipping
(International shipping $7.50 per calendar)